CALL FOR SCORES


"RISUONANZE 2018"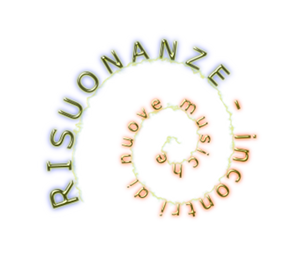 L'associazione culturale TKE indice una Call for Scores per brani da eseguirsi durante la rassegna "Risuonanze 2018 - incontri di nuove musiche".
Aperta a compositori di ogni nazionalità, e senza alcun limite di età, la Call prevede tre categorie: brani solistici (pianoforte, violino, flauto, oboe, corno inglese, clarinetto, trombone, fisarmonica, voce sola), brani per duo (voce e pianoforte, due violini, flauto e clarinetto, flauto e oboe, oboe e clarinetto) e brani per trio (flauto, oboe e clarinetto).
I brani devono pervenire entro e non oltre il 19 marzo 2018.
Per tutte le informazioni, cliccare sul link sottostante.
---
Associazione culturale TKE is calling for pieces to be performed at the "Risuonanze 2018 - incontri di nuove musiche" Festival.
The Call is open to composers of any nationality and age; it includes three categories: unaccompanied voice and instruments (piano, violin, flute, oboe, english horn, clarinet, trombone, accordion), duos (voice and piano, two violins, flute and clarinet, flute and oboe, oboe and clarinet) and trio (flute, oboe and clarinet).
The deadline is March 19th, 2018.
For more information, please click on the link below.

- Call for scores RISUONANZE 2018 -