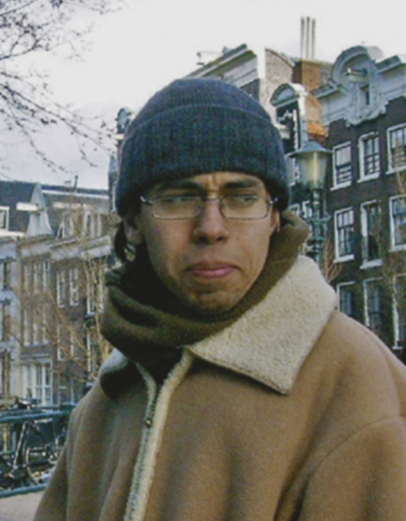 MAURICIO RODRIGUEZ

Compositore messicano trapiantato in Europa, consegue il titolo di Doctor of Musical Arts Degree in Composition alla Stanford University sotto la guida di Brian Ferneyhough. Consegue il titolo di "bachelor" e il Master in Sonology al Coservatorio reale de L'Aia (Olanda) dove ha studiato con Clarence Barlow, Konrad Bohemer e Paul Berg. Ha studiato anche composizione, pianoforte e etnomusicologia al "Laboratorio di Creazione musicale" tenuto da Julio Estrada alla National School of Music University of Mexico (UNAM).
La sua musica è stata eseguita da ensembles quali: Arditti String Quartet, Talea Ensemble, Earplay, Ensemble Vortex, Onix New Ensemble of Mexico, Klangforum Wien, Ensemble Intercontemporain, Ensemble für Neue Musik Zürich.
Sia come compositore che come interprete ha partecipato a: International Ferienkurse Darmstadt, Germania (2012), Forum for New Music Mexico (2012, 2010, 2003 e 2000), Encontro de Ani, Portogallo (2007), Festival Archipel GInevra (2006), Radar Mexico (2006), Composition Encounter Spagna (2005, 2004 e 2002), Centre Acanthes Francia (2004), World New Music Days (2004) Svizzera, Musicalia (2001) a Cuba. Ha ottenuto numerosi premi, riconoscimenti e borse da parte di istituzioni quali: The British Council, The Fund for Culture and Fine Arts of Mexico, Telmex Foundation, The Medal University of Mexico, CDMC (Spagna), Stanford University, Royaumont Foundation e Frederic Mompou International Award.
La sua scrittura è influenzata da processi di rappresentazione grafica, da una concezione multiparametrica del suono e delle strutture musicali, da processi di algoritmi su base intuitiva e dalla sperimentazione diretta come metodo fondamentale di costruzione.