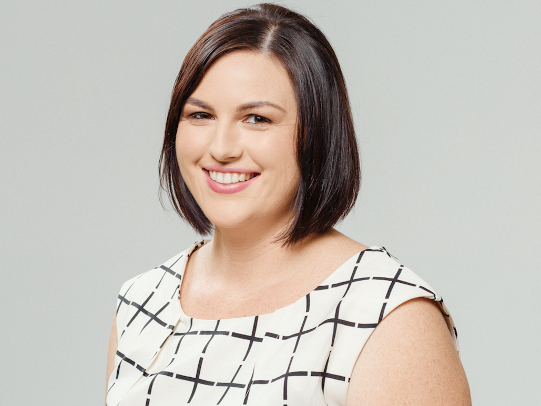 NICOLE MURPHY

La musica della compositrice australiana Nicole Murphy è stata descritta come "squisita, sensibile e delicata". Tra i vari premi da lei ricevuti, il Definiens C3 International Composer's Award (2011), il Theodore Front International Orchestral Prize (2013), MAFB International Commissioning Prize (2015), Nief Norf International Call for Scores (2016), ICEBERG International Call for Scores (2017), Alan Lane Award for Composition (2004), A.G. Francis Prize for Composition (2001) ed il Collusion/QCGU Composition Prize (2004). È stata scelta per rappresentare l'Australia al 30th Asian Composers League Festival a Tel Aviv (2012).
Nicole Murphy ha ricevuto commissioni da varie prestigiose istituzioni: Australian Ballet, the Royal Academy of Dance (Londra), Experiments in Opera/Symphony Space (New York), Melbourne Symphony Orchestra, Orchestra Victoria, Wild Rumpus (San Francisco), Chamber Sounds (Singapore), ed il Definiens Project (Los Angeles). La sua musica è stata eseguita da ensemble quali la Tasmanian Symphony Orchestra, NOWensemble (New York), Ars Nova (Dallas), Halcyon (Sydney). Ha avuto esecuzioni in numerosi festival internazionali, tra cui Atlantic Music Festival (Maine), Norfolk Chamber Music Festival (Connecticut), Dallas Festival of Modern Music, Nief Norf Festival (Tennessee) ed il Bowdoin International Music Festival (Maine).
Ha ottenuto il Master Degree ed il Bachelor of Music (in composizione) con il massimo dei voti; è artista associata all'Australian Music Centre, nonché Composer-in-Residence alla Queensland Academy for Creative Industries. Attualmente sta completando un Phd presso la University of Queensland.
La sua musica è pubblicata da Wirripang.
website: http://www.nicolemurphy.com.au